For loans of $350,000 and less, please go to our partner site Ready Capital which will take care of you.
Automated SBA form completion
Rapid response
Direct contact with qualified lender options
If you are a business needing:
A loan, capital resources - or -
C-Suite services - or -
You want to find out more about our services for your business, reach out to us here.  We'll get right back to you.
Different sources of funding
When it comes to business finance, there are many options out there.  Not all are the same.  Cardinal Capital will make sure you get the best funding solution to fit your unique situation.
Many funding sources are not banks.  We work with lending institutions and individual offices across the country to find capital for your business.  With over 4,000 sources and growing, we make sure capital goes to work for you.
Our solutions include:
Asset Based Lending
Accounts Receivable Financing
Business Line of Credit
Commercial Real Estate
Equipment Financing and Leasing
Factoring
Government-Backed Loans (agriculture, etc.)
Term Loans
SBA Lending
...And much more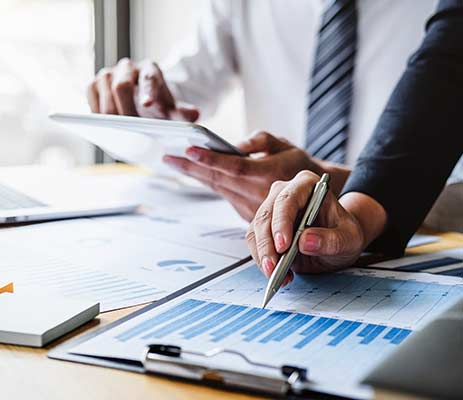 How Cardinal Capital works with you
As an initial assessment, Cardinal Capital determines the organization goals, the financial health and overall direction of the company.  If Cardinal Capital accepts the client, an minimal initial fee is charged to engage services, package the financials and plan, identify potential sources of funding and/or financial tools to pursue, present the package for consideration and broker the transaction.  Upon closing, Cardinal Capital receives a fee for successfully connecting the client with capital and/or appropriate financial tool(s).  The following are examples of the financial tools we use to address clients needs:
Working Capital Loans
Lines of Credit
Factoring
Purchase Order Financing Inventory Loans
Contract Financing
Merchant Loans
Commercial Real Estate Government Backed Loans
Mezzanine Finance
Equipment Lease
Equity Financing
We get questions about the Federal Government SBA lending program.  It's a popular program for many businesses.  Here's a quick review that may help you.  It's one of many programs available to businesses and our clients.
SBA Loans in Simple Terms
The US Federal Government Small Business Administration (SBA) offers a variety of loans products to fit many business needs and are often an appealing means of financing an enterprise. They are guaranteed by the federal agency, which allows lenders to offer these loans with flexible terms and low interest rates.
SBA 7(a) loan is the most popular one offered by the SBA. It does require a thorough process to qualify. With some diligence and preparation, securing a 7(a) loan may be one of the best means of financing a business. However, if you don't qualify, there are other options. Talk to us and we can help.
What is an SBA Loan?
SBA loans are small-business loans guaranteed by the SBA and issued by participating lenders, primarily banks.
The SBA can guarantee up to 85% of loans of $150,000 or less and 75% of loans of more than $150,000. The average 7(a) loan amount was about $425,500 in 2018, according to the SBA's statistics. The standard maximum loan amount is $5million; however that limit has been expanded in times of disaster.
This is a good option if you're looking to expand, hire employees or refinance existing debt or other needs that require capital.
What interest rate and terms can I get on an SBA loan?
In keeping with SBA rules, participating lenders set their interest rates based on the prime rate plus a markup rate.
The loan term depends on how you plan to use the money, according to the SBA:
Working capital or daily operations: seven years.
New equipment purchases: 10 years.
Real estate purchases: up to 25 years.
What is an SBA loan guarantee?
Lenders provide the funds that make up an SBA loan, but the agency guarantees a portion of the amount, up to a $3.75 million guarantee. That means if you default on the loan, the SBA pays out the guaranteed amount. This guarantee lets lenders offer longer terms for repayment than they otherwise could, which means your monthly payments will be lower.
The SBA also requires a personal guarantee from every owner with at least a 20% ownership stake and from others who hold top management positions. A personal guarantee puts you and your personal assets on the hook for payments if your business can't make them.
How do I get an SBA loan?
Applying for an SBA loan can take weeks, even months. Your chances of being approved are greater if your personal and business finances are in good shape.
If your business is struggling, an SBA loan is probably out of the question. And if it falls into any of the ineligible categories the SBA spells out on its site, don't bother applying.
If you think you qualify, the best place to start is the SBA website.
Here are some of the documents you'll need before applying:
Completed application (SBA form 5)
Tax Information Authorization (IRS Form 4506T) for applicant, principals and affiliates.
Last three years of Federal Income Tax returns (explanation if not available)
Personal Income Tax Returns for the last three years (explanation if not available).
Personal Financial Statement (SBA Form 413)
Schedule of Liabilities (SBA Form 2202)
Business license
Resume and/or borrower information
Use of Funds statement
Then you need to find an SBA approved lender. Not all banks or lending institutions are approved lenders. Check with Cardinal Capital for the latest approved lenders across the country. While banks follow SBA guidelines they use their own underwriting criteria to evaluate loan applications.
The SBA has another financing program called SBA Express, which aims to respond to loan applications within 36 hours. If your credit and small-business finances are in excellent shape, the wait may be shorter. The maximum amount for this type of financing is $350,000, and the maximum amount the SBA could guarantee is 50%.
SBA Loan Quick Comparison