Cardinal Capital is a Baton Rouge, Louisiana based commercial finance brokerage and consulting firm operating across the United States. We have over 90 years combined service in banking, financial service, public and private enterprise.
We work with over 4,000 sources of capital and growing. Offering a mix of financial tools to provide funding for businesses of all sizes seeking $250,000+ in capital. We execute simple solutions as well as craft complex and multi-leveled capital stacks to fit your goals, including but not limited to:
Inventory Loans
Factoring
Merchant Loans
Equipment Leases
Government Backed Loans (SBA, etc.)
Equity Based Financing
Lines of Credit
Mezzanine
Commercial Real Estate
Working Capital Loans
Contract Financing
Purchase Order Financing
We are unique because of the following:
We are not confined by specific lending practices or products. We can identify the client's situation and prescribe a solution that is not readily identified through their current scope of knowledge, skill set or research.
We have creative solutions because we are not lender-centric; we are business-centric.
We know how to efficiently access capital that fits our clients' needs.
We are fun subject matter experts.
Gary Anderson grew up and was educated in Baton Rouge, La, where he graduated from LSU with a BS in Finance. Upon graduation, he became a corporate officer and department head of a regional life insurance company. As an entrepreneur, Gary started his first business, a landscaping contracting firm, in 1977, where he learned why Nature is a called a Mother. He held sales and management positions with Jefferson Standard Life and Mutual of New York (MONY) and achieved the CLU designation. In his positions with several bank and non-bank lenders and his own loan brokerage firm, Gary has assisted with millions of dollars in SBA guaranteed financing. As an educator, he spend several years with the Kauffman Foundation's Urban Entrepreneurship Partnership, training and advising entrepreneurs in the aftermath of Hurricane Katrina
In his volunteer work supporting entrepreneurship, he has been a multi-year Chairman of the Small Business Council of the local Chamber of Commerce, on the State Advisory Board of the National Federation of Independent Businesses (NFIB) and Chair of the exploratory committee on the concept of Economic Gardening for the State of Louisiana Department of Economic Development. He is presently the Immediate Past President and Board Member of the Downtown Business Association of Baton Rouge.
He is involved with his church in both liturgical and financial ministries. Gary and his wife, Grace, have two daughters and one beautiful grandson, whom they visit when they can at his home in Hawaii. He is also a gardener and a beekeeper.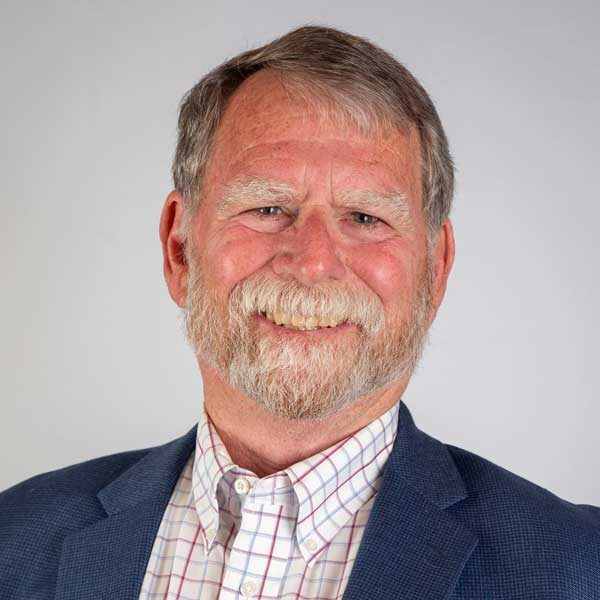 Rob Powell graduated from Baton Rouge High School and went on to obtain his B.S., M.S, and MBA specializing in marketing, from LSU. Shortly thereafter, he held a marketing position in the hospitality division of The Walt Disney Company, Inc. Rob was soon recruited by a Minneapolis, Minnesota based start-up casino entertainment company, Grand Casinos, Inc. in a senior marketing leadership role where he was a part of the Initial Public Offering (IPO) team moving the company from venture capital to publicly traded company (NYSE: GND). According to Forbes, at the time, Grand Casinos, Inc. was the "Fastest Growing Company in North America". After the sale of Grand, Rob went on to another Minnesota based start-up company, Rainforest Cafe, Inc. where he lead the building of the brand and operations of 32 restaurants, nation-wide and his second IPO process (NYSE: RAIN). During his tenure at Rainforest Cafe, Inc. Rob was recognized by the Academy of Marketing Sciences as Marketer of the Year for his expertise in the field of marketing and contributions to the marketing field. After the sale of Rainforest Cafe, Inc. to Landry's Restaurants, Rob spent a short time with the parent company for The Second City comedy troupe out of Toronto, Ontario Canada before launching his own management and marketing consulting firm. Earning casino, hospitality, entertainment and government clients, Rob wound up in Macau China, Panama Central America and most recently the Philippines as a Director for Cagayan Economic Zone Authority where, with the government, he helped develop 'economic development zones' creating jobs and building international commerce throughout the Pacific rim. Rob moved back to Louisiana in 2012 to be with his ailing parents. While in Baton Rouge, he realized the economic opportunities and growth potential of the region and has begun to help companies grow through partnership and consulting arrangements.
Chris Reid has been in banking in the Baton Rouge area since 1995 after earning his BS in finance from LSU. After several years in banking, Chris was recruited to work with national brands such as Neutrogena, where he was selected as part of the cosmetic category launch team, working with national big box mass merchants and retail drug store accounts.
Due to his success in launching new categories, Chris was chosen as a member of the product development team for Best Access Systems (eventually becoming Wi-Q lock). Chris's entrepreneurial spirit and drive lead him to a start-up in the growing security industry where he spent 12 years building the Jackson, Mississippi based firm.
Chris is the past Vice Chairman and Chairman of SeNSE, Baton Rouge's version of Shark Tank. He is also a past MC for the Baton Rouge Chamber's Leads for Lunch and member of the Baton Rouge Small Business Council. Chris is married 27 years to his Parkview Baptist high school sweetheart They are the proud parents of two children, also attending Parkview Baptist.